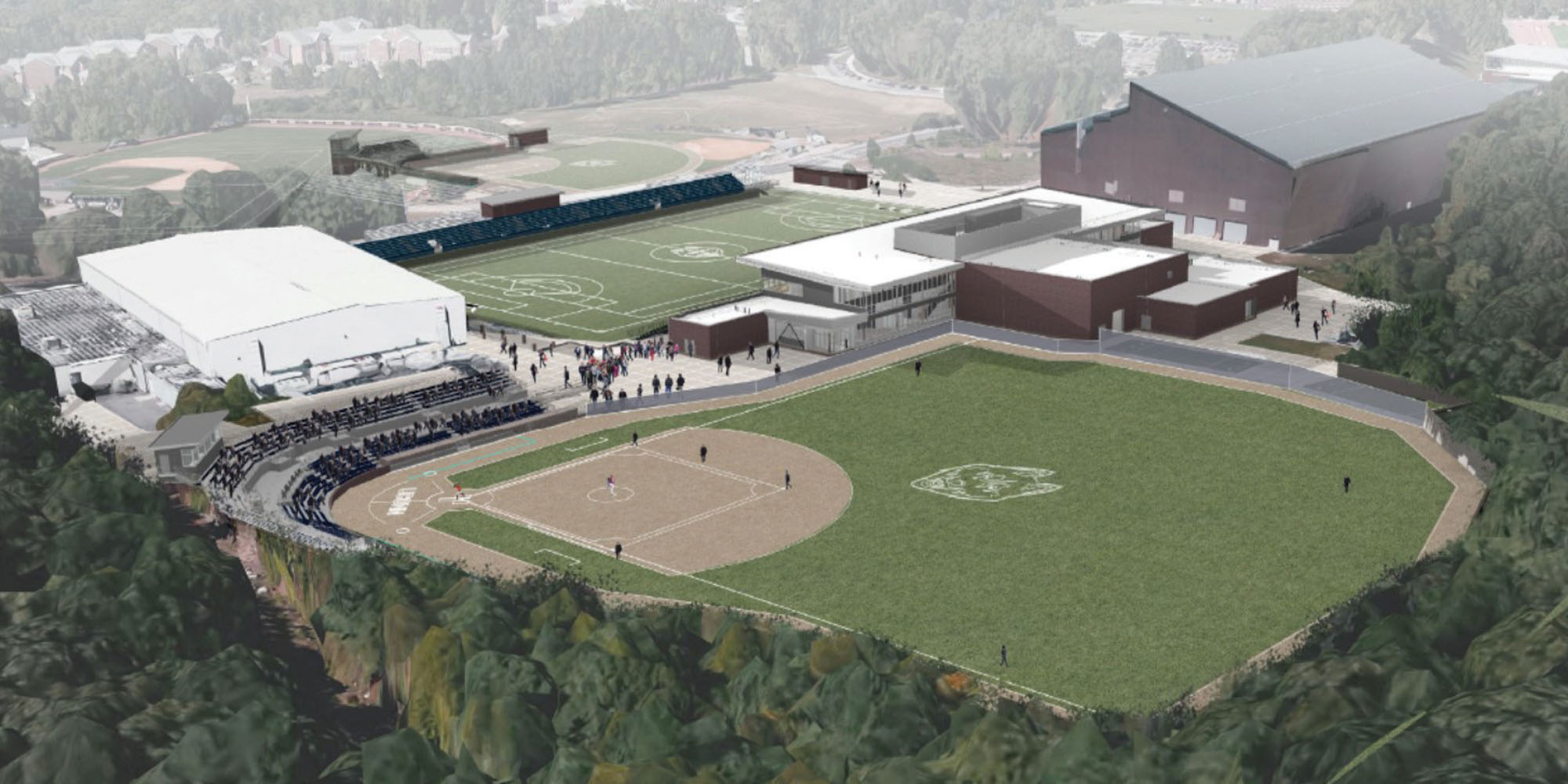 Athletics District Development
Long-awaited improvements to a portion of the Athletics District are currently in planning & design to replace beloved but outdated facilities with new stadia for our Division I soccer, baseball and softball programs. The project also includes a new performance center consisting of locker rooms, offices, training space, strength and conditioning equipment, and associated conference and support spaces.
Programming, site assessment and preliminary design for renovating the existing hockey arena are also in its early stages of planning & design.
Infrastructure improvements for these and other facilities in this area of campus is underway, with construction of the stadia and performance center slated for completion by Spring of 2021. The project conforms to Connecticut High Performance Building Code regulations and is registered as a LEED project with a target of Certified.