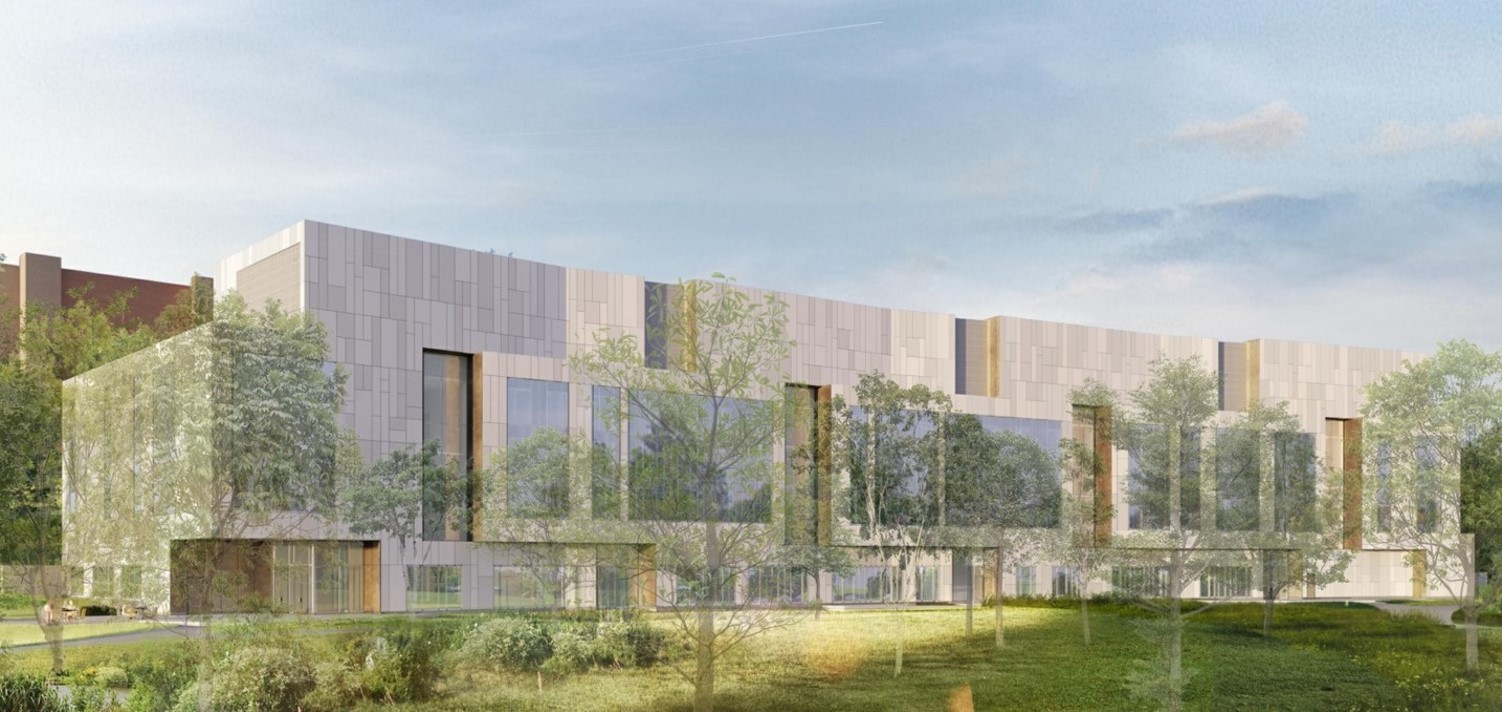 STEM Research Center 1
STEM Research Center 1, also known as Science 1, is the first academic building conceived for the planned Northwest Science Quad – a 22-acre parcel of land within a 5-minute walk of the campus core consisting primarily of surface parking. Development of this Quad will expand the existing North Eagleville Science District and provide a critical link to its programs while fulfilling goals set in the University's academic vision plan.
Science 1 will be approximately 200,000 SF, will be the new home for the Institute of Materials Science, and will include specialty research labs, teaching labs, core labs, computational labs, faculty offices, administrative support space, a 300 seat auditorium, a clean room and small cafe. It will be accompanied by various site improvements including the next phase of the planned North Woodland Corridor, a new parking area, pedestrian safety along King Hill Road, and an extension to the utility tunnel from the Central Utility Plant.
Enabling work within the Northwest Science Quad and construction of a supplemental utility plant is anticipated to mobilize in Fall 2019. Construction of STEM Research Center 1 is targeted to begin during Spring 2020 and be complete by the Summer of 2022.